When:
December 16, 2017
all-day
2017-12-16T00:00:00-06:00
2017-12-17T00:00:00-06:00
Where:
Minnesota State Veteran's Cemetery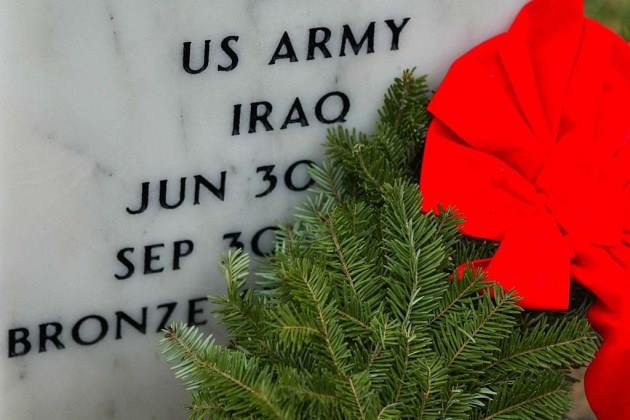 The mission of WreathsForTheFallen.org is to Honor Our Veterans (and their families) by providing wreaths for the Minnesota State Veterans Cemeteries in December of each year.
In 2006, this effort was initiated with the placement of only 5 wreaths. In 2009 the number grew to over 400 and in 2010 to almost 1500, in 2011, 3800 and in 2014 and in 2015 over 4100 and in 2016, 4700 wreaths and we were able to honor every veteran's grave with an honor wreath due to the addition of additional we contributions we received.  It is projected that the number will grow at the rate of about 500 per year and soon will exceed 5000.