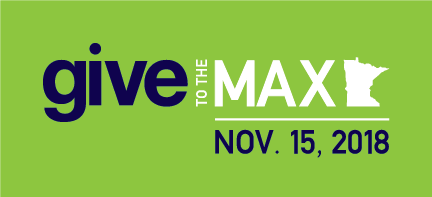 Believe it or not, Minnesota's giving holiday celebrates the big 1-0 this year, as we celebrate the 10th anniversary of Give to the Max Day on Thursday, November 15! The Preston Area Community Foundation will once again be accepting donations to help our community! 
In 2017 our community generously joined together raising $12,598 in 24 hours. F & M Community Bank and The First State Bank of Fountain provided an additional $7,259 in matching funds for a combined overall total of $19,857 contributed to the PACF endowment fund.
Thousands of nonprofits and schools across Minnesota rely on the generosity of donors like you, and you respond in the tens of thousands. Last year alone, people gave $20.6 million to more than 5,000 organizations all across Minnesota on just one day!
You'll find an all-new GiveMN.org which makes giving easier and more fun than ever before. And they're giving out double the prizes than ever before, including $500 Golden Tickets every ten minutes on Give to the Max Day!
Create a GiveMN.org account to access your own personal giving hub.
You'll need a GiveMN.org account to make use of the most personalized features. By creating a free account, you can view your generosity at a glance and see your giving history, request copies of donation receipts from past gifts, manage monthly gifts, and even create your own fundraising campaign pages for your favorite causes.
All you'll need to create an account is your name, email and a password!