Article from fillmorecountyjournal.com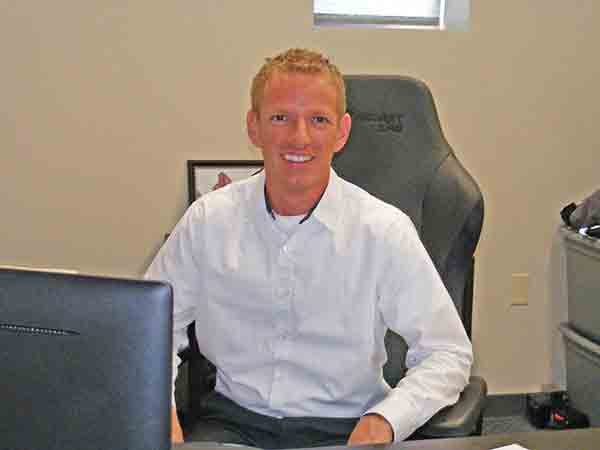 In early June, the Preston City Council hired Ryan Throckmorton as the new city administrator. He was one of four applicants interviewed for the position. Throckmorton brings both his past experience working with the city of Preston and youth to his new job. He expects the transition to be smoother, due to his years of experience with the city.
He is a graduate of Fillmore Central, after which he studied real estate and worked for a time as a realtor. Since taking on the responsibilities of city administrator, he has received a lot of positive feedback from the community.
For 12 years he successfully worked through issues facing the Preston Ambulance Service. In that position he managed to help merge the Lanesboro Ambulance Service into Preston's. Preston took legal ownership of Lanesboro's Ambulance Service in October 2021. He maintains the combined emergency service is "working well." It covers Preston, Lanesboro, and Whalan areas.
As city administrator he will oversee the new ambulance director and looks forward to working with him/her, when the position is filled. Until that position is filled, he will continue to serve as EMS director. Throckmorton intends to continue as an EMS volunteer. He expects a lot of change will be coming to Emergency Medical Services in the future. The Preston EMS now has 45 staff members.
Throckmorton is seated comfortably working out of the same office in city hall as he did as ambulance director. He believes Preston's relatively small staff works well together on a lot of projects. His predecessor, Joe Hoffman, was both city administrator and general manager of Preston Public Utilities (PPU). The Utility is owned by the city.
Jim Bakken, who started with the city as a lineman in 2008, became the Public Works Director in 2012. After the resignation of Hoffman, Bakken's job description was expanded to include PPU General Manager.
Throckmorton will be working closely with city and utility staff including Sheila Marzolf, Debra Ebner, MariLyn Bakke, and Gabby Kinneberg. Kinneberg started as tourism director in 2017 and EDA Director in late 2020.
The city council has also seen some changes recently. Two new members, Steve Hall and Flossie Schultz, were appointed to fill vacant seats in early May. Throckmorton noted that they are fortunate to have people step up to fill those city council roles.
Preston is a veteran friendly community. It is home to a Minnesota State Veterans Cemetery and will soon be home to a state veterans home. The Preston EMS will likely need to respond to 100 additional calls each year from the veterans home. Throckmorton wants the city to be very involved with the Veterans Home.
City staff is working together with committed residents to grow the Preston community. A Housing Committee was formed in 2018; it conducted a study to develop multiple housing areas. Two areas in process for development of single-family homes are Golfview Doherty First Addition and Blue Jay Ridge First Subdivision. Throckmorton sees a need for additional commercial lots, which are restricted now due to lack of available land.