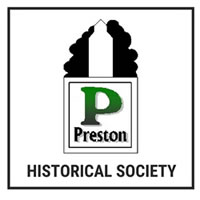 Annual Autumn Tractor Ride
Each year the Preston Historical Society sponsors this tractor ride that is held the 2nd weekend after Labor Day in September. Bring your tractor (old or new) and drive the approximate 50 mile route each day. Or if you don't have a tractor you can still participate. A 'people wagon' is available for you to ride these scenic routes through beautiful 'Bluff Country.
The dates are set for the 8th annual Preston Historical Society tractor ride. It will be the 18th and 19th of September, 2021. Starting Saturday morning at 9:00 a.m. at the Preston Fairgrounds we will first get your picture taken en-route to traveling thru the country. We will arrive back at the fairgrounds for dinner.
On Sunday morning we will have breakfast at the fairgrounds and then travel our route and then back to the fairgrounds in Preston.
The committee has decided to limit the number of participants to the first 100. We, of course, hope for beautiful weather for the tractor drivers to enjoy!