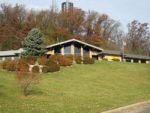 About
The Restaurant with the Beautiful View!
The Branding Iron is located on the hillside overlooking Preston, Minnesota. If you are visiting the area fo
r it's scenic bike trails, camping, canoeing the Root River or taking an Amish tour or even if you live in Southeast, MN., we have a great selection of menu items for the whole family.