Shop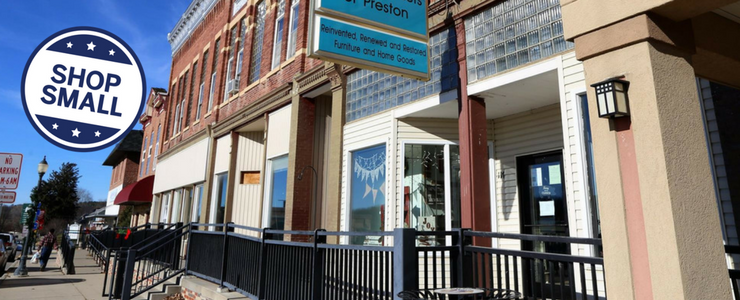 Preston offers a variety of shopping choices that range from grocery and general store shops to unique furniture/gift shops! Plus in the warmer months you may be able to catch a pop-up market in the courthouse square!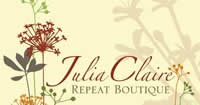 JuliaClaire Repeat Boutique
152 Main Street, Preston
507-765-2399
https://www.facebook.com/pg/affordableclothingprestonmn
Better Women's, Men's and children's clothing. Unique home accessories, books & artisan ware.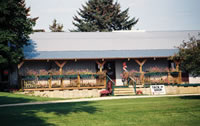 Hoffmann Tack Shop
23283 US 52, Preston
507-765-2250
www.hoffmannstables.com
We carry a full line of English and Western tack and horse care products. We also carry clothing, jewelry and many gift items.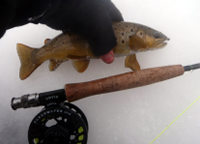 Driftless Fly Fishing Shop – ORVIS
208 St. Paul St SW, Preston
507-327-4276
www.minnesotaflyfishing.com
Mel Hayner is an Orvis Endorsed Fly Fishing Guide who has been fishing in the region for over twenty years. His love for the area and zeal to show others the unique beauty and trout habitat in the Driftless area inspired the new Driftless Fly Shop. Come visit us!
National Trout Center
120 St. Anthony Street South, Preston
507-867-8801
nationaltroutcenter.org
The NTC seeks to conserve our natural and cultural heritage of trout and their coldwater environments by engaging the public through education, practice and awareness.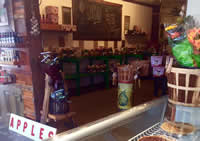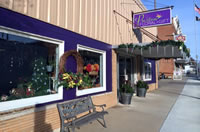 Napa and Root River Hardware
613 Spring Ave NW, Preston, Minnesota
https://www.facebook.com/Root-River-Hardware-169120743222642/
507-765-2101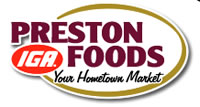 Preston Foods
105 Fillmore St W, Preston
507-765-2465
www.myprestonfoods.com
Small town market with big town choices. Groceries, necessities, deli, lunch specials. Open daily.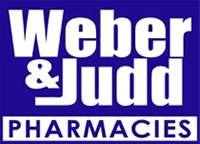 Weber & Judd
136 Main St SW, Preston
507-765-2156
www.weberjudd.com
Weber & Judd provides medication and services from several retail pharmacy locations in southeastern Minnesota. In addition, for those that travel to Rochester for their primary and secondary medical care, Weber & Judd Pharmacy serves them when they return home. Our patients and customers are from the local area and extend far into the global community.
Other Area Shopping
Lanesboro – 8 Miles
www.lanesboro.com
Harmony – 11 Miles
www.exploreharmony.com
Rushford Peterson Valley – 22 Miles
www.rushfordpetersonvalley.com