Plan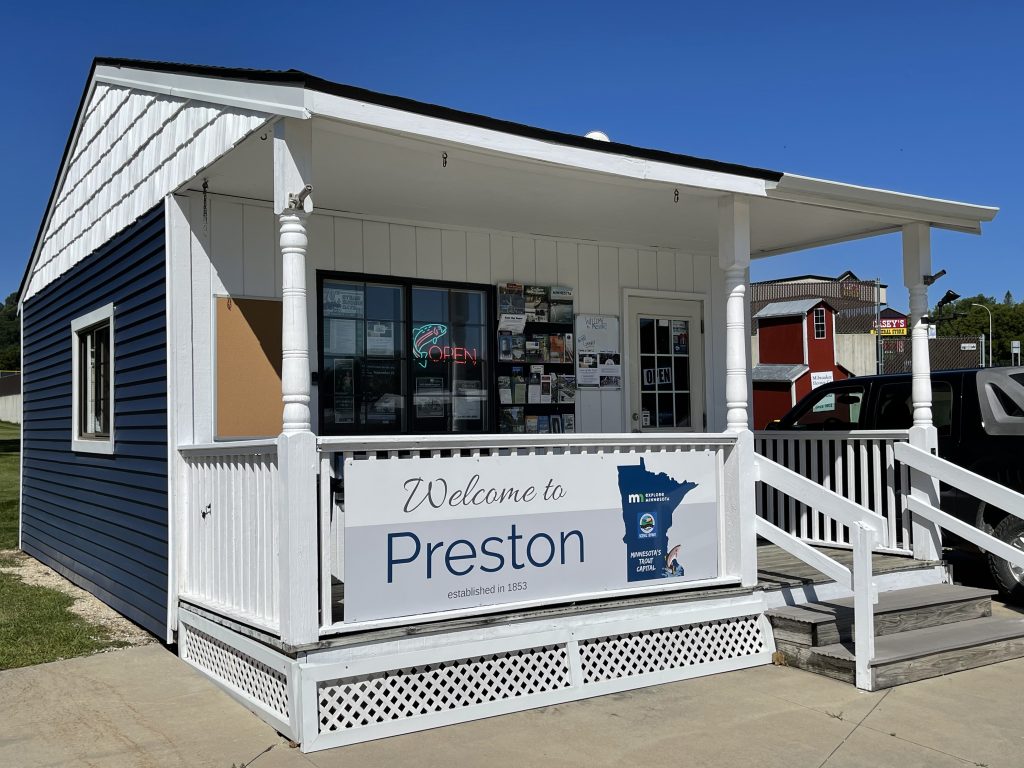 We are open! Hours are typically Monday through Saturday 10am-4:30pm and Sundays 10am-2pm. Please note that hours may be altered due to staffing/volunteer availability. We do have outdoor racks and boards on our building for 24 hour convenience. 
If you have any questions regarding a future visit to Preston please call us at 507-765-2100 or email gkinneberg@prestonmn.org 
The Preston Tourism Office is located on Highway 52 between Casey's and Country Trails Inn & Suites.
813 US-52, Preston, MN 55965 – 507-765-2100