Plan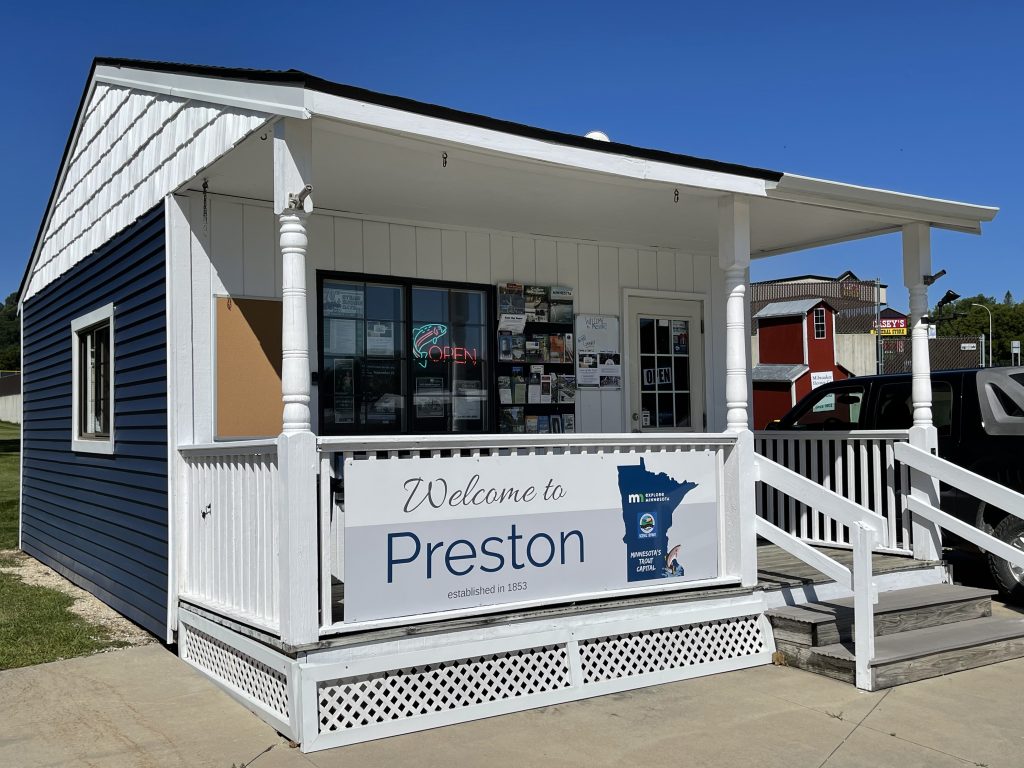 We are closed for the 2022 season! We will re-open in May of 2023. Thank you to everyone that stopped by to see us in 2022! If you need information there will still be outside racks stocked with all your favorite publications. 
If you have any questions regarding a future visit to Preston please call us at 507-765-2100 or email gkinneberg@prestonmn.org 
The Preston Tourism Office is located on Highway 52 between Casey's and Country Trails Inn & Suites.
813 US-52, Preston, MN 55965 – 507-765-2100