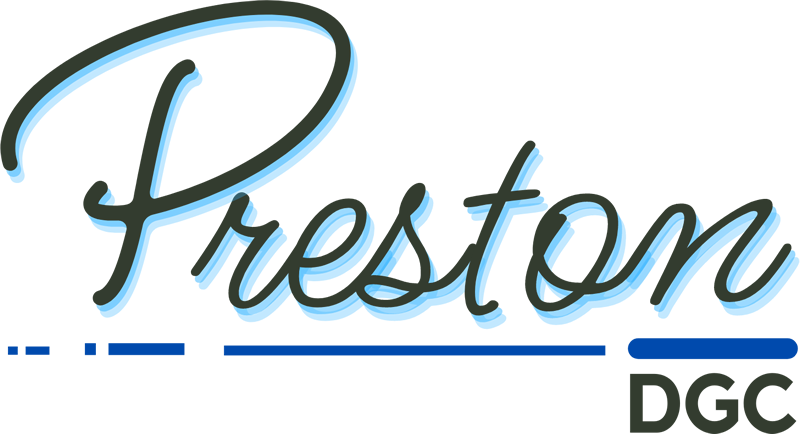 Preston Disc Golf is a beautiful, challenging disc golf course. The front 9 has shorter holes with trees and hills to make the holes more challenging. The back 9 has much longer holes with some of the holes having many trees to challenge the disc golfer. On the back 9, most of the holes are relatively flat but 2 of them use a hill to add to the challenge of the holes. PDG course was designed for the beginner to the expert and everyone in-between.
Disc Sets are available to check out for free at these locations in Preston:
City Hall
Preston Visitor's Center
Trout City Brewing
JuliaClaire
Check out Preston's New AnySport Course
Plays disc golf (of course) but also play soccer, whiffle golf, whiffle hockey, whiffle baseball, pickle ball, tennis, volley ball, or any other sport that you can think of.  Each hole has both a basket but also below the basket lies a hole – so you can use either one depending on your rules and the type of sport you are playing.   Make up your own rules and have fun!!!
The course is usable at this time!   However, we plan to add obstacles over the next year (as time and funding permits) so watch for continued changes as we try to make the course challenging (if you so choose) or just more fun as you dream up ways to play!
For many disc golf players, they will view this course as an 'executive 9' type course with all holes being a par 3.   This will allow you to perfect your short game but as we do add obstacles, it should be more challenging for all users…