Preston Area Tourism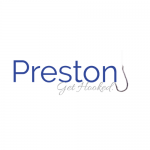 About:
Preston Tourism is a department within the City of Preston. There is a board made up of local community members interested in Tourism. The main role is to market and organize Preston Tourism activities. Preston Tourism also manages this website, the Preston Visitor's Center and puts out an annual visitor's guide each year. Gabby Kinneberg is currently the Tourism Director. Preston Tourism is a part of the Southern Minnesota Tourism Association as well as ExploreMN, the state's tourism agency.
We hope you will consider visiting us in all four seasons! We are lucky to live in the beautiful Driftless region!
#GetHookedOnPreston #PrestonMN #PrestonMinnesota #OnlyInSoMN #OnlyInMN