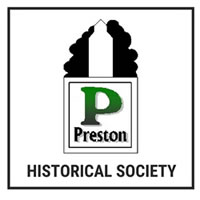 Keep Preston History Alive!
Join the Society and help continue making the Preston Historic Campus a focal point of Preston. It is located on the "Historic Campus" area of Preston, at the Trailhead. The campus includes not only the elevator but also the authentic Milwaukee Road boxcar, Milwaukee Road caboose, Milwaukee Road motor and trailing car, Historic Interpretive sign and the O'Hara Schoolhouse.
The Preston Historical Society has a 501(c)(3) status and is a non-profit organization. All donations are tax deductible as allowed by law.
Memberships:
Student (ages 13-18) $10
Individual Yearly $25
Family Yearly $35
Lifetime $150
Business yearly $75
Lifetime Business $200

"Plaque Project"
$300 name on Elevator Plaque
$200 name on Caboose Plaque
$100 name on Boxcar Plaque