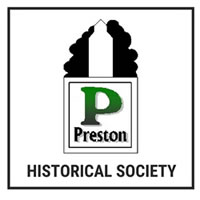 Meetings are the first Thursday of the month at 7:00pm at the United Methodist Church Fellowship Hall.
A little bit of Preston history
Preston was founded by John Kaercher in 1853. The location was desirable as the Root River afforded opportunities for Kaercher to establish his flour mills along the river. The area offered abundant supplies of timber, water power, stonework, and railway service. Preston is named after the town's first postmaster, Luther Preston, a good friend and employee of Mr. Kaercher.
Today Preston, the Fillmore County Seat, is a friendly community of 1,350 located in the Root River Valley. Preston offers a peaceful, small town atmosphere close to many interesting and recreational activities in southeast Minnesota's Historic Bluff Country.
Located in the "Driftless Region" of the state, the Preston area was untouched by glaciers and is now a mecca of karst geology, hardwood forests, abundant wildlife, and numerous springs, brooks, and streams.
Preston Historical Society Facebook Posts
Recent News and History 
Join the Preston Historical Society for a Community Engagement Opportunity!
(10/4/2022)
WEDNESDAY, OCTOBER 26, 2022
6:30PM-8PM
United Methodist Church Fellowship Hall
212 St. Anthony St. N, Preston MN
In August 2021, the Preston Historical Society was awarded a $10,000 grant from the Southern Minnesota Initiative Foundation (SMIF). The goal is to develop a Masterplan for the historic campus at the Trailhead and the riverfront area through downtown Preston. An advisory committee was formed. They are now prepared to present their findings and seek input on how to proceed. Come and lend your voice to the conversation!
Committee Members: Dan Christianson; Jon DeVries; Ilene Edwards; Steve Hall;
Gabby Kinneberg; Barb Mielke; Dean Schumacher; Kerry Soiney; Charlie Sparks; Ryan
Hermes, Widseth Consulting Engineer; and Sheila Craig as Facilitator.