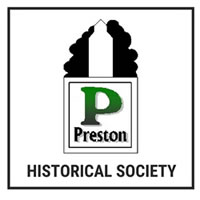 Meetings are the first Thursday of the month at 7:00pm at the United Methodist Church Fellowship Hall.
A little bit of Preston history
Preston was founded by John Kaercher in 1853. The location was desirable as the Root River afforded opportunities for Kaercher to establish his flour mills along the river. The area offered abundant supplies of timber, water power, stonework, and railway service. Preston is named after the town's first postmaster, Luther Preston, a good friend and employee of Mr. Kaercher.
Today Preston, the Fillmore County Seat, is a friendly community of 1,350 located in the Root River Valley. Preston offers a peaceful, small town atmosphere close to many interesting and recreational activities in southeast Minnesota's Historic Bluff Country.
Located in the "Driftless Region" of the state, the Preston area was untouched by glaciers and is now a mecca of karst geology, hardwood forests, abundant wildlife, and numerous springs, brooks, and streams.
Preston Historical Society Facebook Posts
Recent News and History 
"This is Preston. This is Who We Are." Video Release
(1/20/2023)
Enjoy this short video highlighting the work of a community effort led by the Preston Historical Society to create a permanent museum home, expand the history campus, and enhance the Root River shoreline – all for public enjoyment. The recent Community Survey showed over 62% of Preston residents use the trailhead park 1+ times monthly and 66% say they would visit more often with improvements: a museum, exhibits, reconstructed depot, and more ecological features such as benches, signs, river access. On Oct. 26th over 50 residents gathered to provide input to the plan. Stay tuned for more news and join us for a 2nd "Community Engagement" evening coming soon!