The Preston Historical Society has a few items available for purchase.
---
T-shirts $25
50/50 cotton polyester blend; sizes small, med, large, XL, 2XL, 3XL

---
Preston book – Authored by Al Mathison, Preston native $30
Paperback-128 pages of photos and history of Preston. 6 1/2″ x 9 1/4″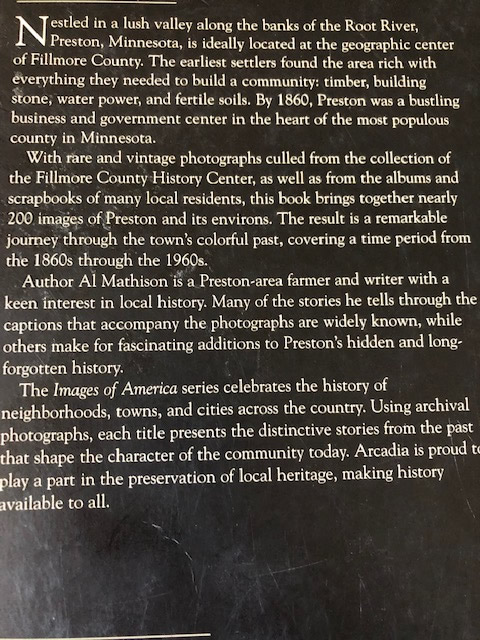 ---
Notepapers $3.00
10 notepapers & envelopes per package. Size of notepapers are 4″x 5 1/2″. Artwork by Charles A. Capek.
---
You can order these items with the following form. You will need to mail a check to the Preston Historical Society once you place the order and they will send the items out once the payment is received. If you have any questions, you can contact prestonhistoricalsociety@gmail.com.
Preston Historical Society
P.O. Box 138
Preston, MN 55965
All prices include tax (when necessary) & shipping